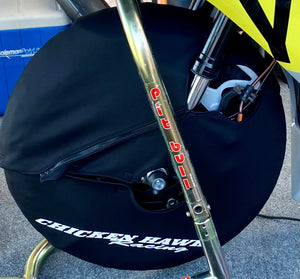 Easy to install neoprene wraps go OVER tire warmers and wheel to fight wind and assist heat-up on colder days. Front wrap utilizes heavy duty zippers to wrap over fender. Attain hot pressure with your warmers even on the coldest days.
Sized for 600 to 1000cc motorcycles (other sizes available by request)
*Product to be supplied with Chicken Hawk Racing logos only.